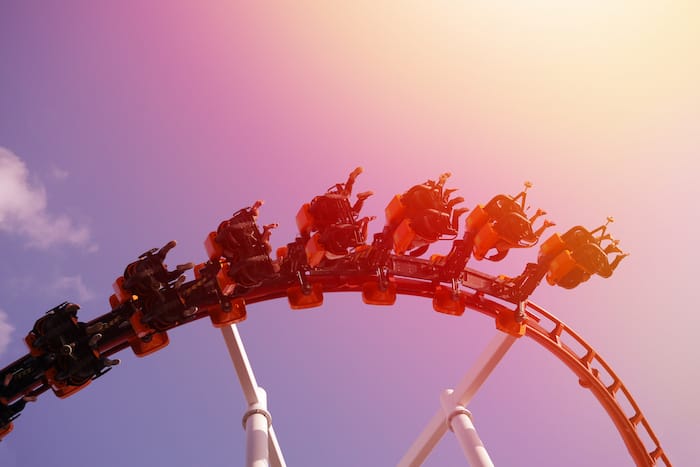 Get Off That Roller Coaster
Happy New Year!
It's a new chapter, and hopefully, you're starting it feeling refreshed and re-energised. If you are, good on you! But if you aren't, then pause briefly to take stock of what you could have done differently over the past few weeks.
Being resilient isn't about a constant cycle of peaks and troughs. It's not about counting the days to your next vacation as you allow your batteries to run down, just so you can recharge fully …. only to go through that cycle again and again. That repetitive pattern of up and down is draining. Imagine being on a rollercoaster and never getting off! That would be my biggest nightmare.
Resilience is about figuring out how to sustain your mojo through the year. Some basics are obvious – more sleep, more exercise, healthier food choices. But we're all wired differently regarding what works for each of us. For me, and I know for some others too, quiet time in the morning plays a huge role in feeding my daily resilience.
Hopefully you have used the time off wisely and are fully recharged for the year ahead.
The question is – what's next?
Just surviving until your next well-earned break is not the answer. Remember that roller coaster?
Our life is made up of the choices we make every day. You can choose to nurture your resilience daily or stay on that roller coaster.
I'm choosing to nurture mine daily. What about you?