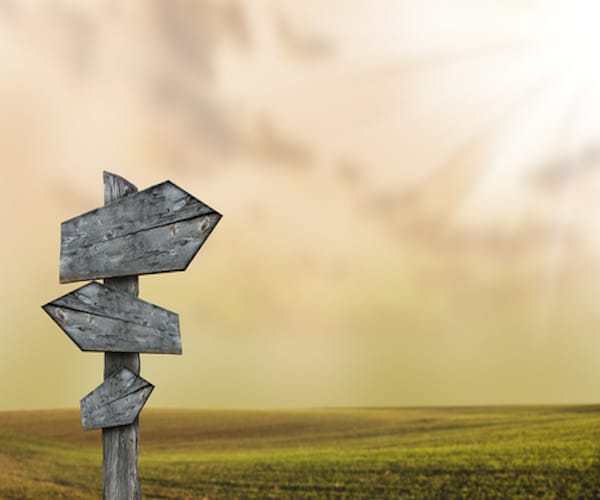 How to Make Hard Choices Easier
Hard choices.  We all face them at some point as we journey through life.  It may be a tough decision regarding which job to take or it may be a decision regarding what to do next with your life.  These can be tough decisions.  Especially when you are torn between what, on the surface, looks to be equally attractive choices; and it's not immediately clear what is the 'right' decision.
Hard choices can be confusing and stressful.  Yet, when guided by the clarity of what matters most to us, they have the potential to open up new possibilities that we never dreamt possible.  So how can you lift the fog of confusion when faced with a hard choice ?  The key is to have a clear in-depth awareness of what truly matters to you at this point in your life.  In other words, have a good awareness of your values.
Think of your values as your personal North Star.  It is your internal compass for your life.  Your values are about who you are as a person and what aspects of your life that you place an importance on.  Being clear about who you are and what you value provides a clear line of sight to your personal North Star.  And it is this clarity that will make your hard choices just that little bit easier as you are now clear about your 'why'.
As with most hard choices, your decision may involve charting an unfamiliar, new direction for your life or work.  Clarity of your values will also help you move past any fears or self-doubts you may have as you move out of your comfort zone.  And importantly, it will help feed your resilience to manage setbacks as your decisions are made with the conscious awareness of how that choice will give you what you value most in your life currently.
So if you are currently facing a hard choice, start by asking yourself "What is most important to me in my life today ?" and "How will these choices help give me what I value most ?".
Want to discover how to determine your values to  guide your hard choices ?
Register for our free webinar "How to Make Hard Choices Easier" here.